Creating That System and That Infrastructure for Success
Posted by Jordan, 24 May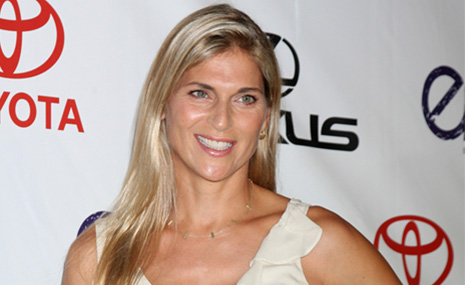 Credit: / Shutterstock.com
Some of us are cut out to work in an office. We clock in, take lunch, clock out, and leave the job behind us when it's time to go home for the night. So many of us find that separation between business and personal life to be crucial to our sense of well-being. It's a balancing act, but a predictable one, and that suits plenty of people just fine.
Your perfect partner could be online right now...
What are you looking for?
And then there's Gabrielle Reece, who embraces freelancing — as an author, fitness leader, TV personality, podcaster, and whatever other interesting projects might come her way — as an extension of her history as a competitive professional athlete.
Sure, it can be hectic commuting frequently between New York, Malibu, and Hawaii while taking care of a family. But as a lifelong freelancer, she wouldn't have it any other way.
The Cheat Sheet:
How is becoming a mother like "flipping a switch?"

Gabrielle is tough. But did you know she's cooking chili for Owen Wilson while in the early stages of labor tough?

After two decades of (not always perfect) marriage to big wave surfer Laird Hamilton, what advice does Gabrielle have for people with big personalities in relationships with other big personalities?

Understand what Gabrielle means when she says there's "great strength in yielding."

What does Gabrielle consider her most selfish indulgence?

And so much more…
Listen to this episode of The Art of Charm in its entirety to learn more about how Gabrielle focuses on the problems she doesn't have in order to work around the problems she does have and lots more...
Jordan Harbinger is a Wall Street lawyer turned Social Dynamics expert and coach. For 11 years, he hosted The Art of Charm Podcast - regularly in the iTunes top 50 and downloaded over four million times a month. Now Jordan interviews the world's top performers - from legendary musicians to intelligence operatives, iconoclastic writers to visionary change-makers at The Jordan Harbinger Show, consistently holding in the iTunes top 100 after just a few weeks. You can also interact with Jordan on Facebook or Instagram.
Responses to "Creating That System and That Infrastructure for Success"
Be the first to leave a comment
You must be logged in to post a comment.