Explore What Happens to Your Body When You Push it Past Limits
Posted by Jordan, 07 Jun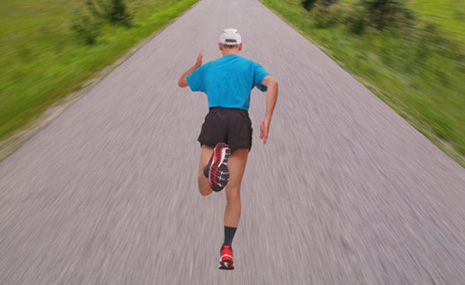 "We're so comfortable, we're miserable." - Dean Karnazes
Given the choice between a stable, comfortable life working for a company with benefits and a steady, hefty paycheck or regularly running hundreds of miles for the chance to win the occasional (but really shiny) belt buckle, which would win?
Dean Karnazes, author of The Road to Sparta: Reliving the Ancient Battle and Epic Run That Inspired the World's Greatest Footrace, was more than happy to choose the latter. Famous for running fifty marathons in fifty states in fifty consecutive days, Dean gives us the rundown (sorry) of his journey from unhappy corporate salaryman to an extreme endurance athlete.
Your perfect partner could be online right now...
What are you looking for?
The Cheat Sheet:
What drives someone to leave their secure corporate job and run a hundred thousand miles (so far) in a lifetime -- including three hundred and fifty nonstop miles through the desert?

Why does Dean Karnazes believe comfort is overrated?

How do modern marathons differ from the first one run by Pheidippides over two thousand years ago?

Explore what happens to your body when you push it past limits you once considered insurmountable.

Discover how to unlock your own inner strength to achieve extraordinary results.

And so much more...
Listen, learn, and enjoy! Until next time, Stay Charming!
Jordan Harbinger is a Wall Street lawyer turned Social Dynamics expert and coach. For 11 years, he hosted The Art of Charm Podcast - regularly in the iTunes top 50 and downloaded over four million times a month. Now Jordan interviews the world's top performers - from legendary musicians to intelligence operatives, iconoclastic writers to visionary change-makers at The Jordan Harbinger Show, consistently holding in the iTunes top 100 after just a few weeks. You can also interact with Jordan on Facebook or Instagram.
Responses to "Explore What Happens to Your Body When You Push it Past Limits"
Be the first to leave a comment
You must be logged in to post a comment.