Guys, "Don't Be An Interracial Dating Lech!"
Posted by Jordan, 22 Aug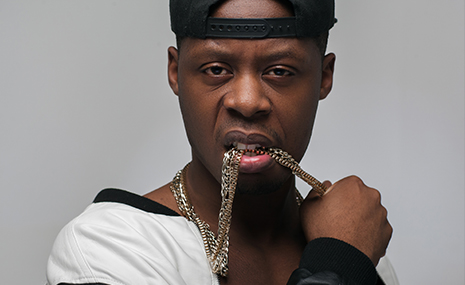 So you might be on this site because you have an affinity for someone of another race, and as the possibility of connecting with someone who lights your fire is blown to smithereens because you sent some cheesy pick-up line saying any and all variations of the following...
"I just love my chocolate."
Your perfect partner could be online right now...
What are you looking for?
"I've got a bad case of jungle fever!"
"I love how Asian women are so submissive"
" I love hot and spicy Latinas!"
Those pitiful lines might sound good in your own head, but no woman wants to be fetishized object, interchangeable with another other woman in her racial group. Nobody wants to be treated like a non-person. Trust me, you'll get a lot more interest if you treat the women you approach with more respect. Here are a few do's and don'ts to ensure a better swirling success record:
Do avoid cliches and stereotypes like the plague! When you see someone attractive, comment on what about her as a individual caught your eye. Does she have a nice smile? Did you recognize the place in her hiking picture? Did you grow up in a town nearby where she did? Mentioning something that is unique to her will show her that you're really looking at her, and not just fishing.
Don't mention her anatomy in a lecherous, racially-specific way. Even if you "love you some black girl booties" it's best to keep that to yourself, my friend. And another big no-no is asking for naked pictures...c'mon, dude...
Don't let your entire interest in a relationship be about a girl's ethnicity. Again, she is a person, and should be treated with respect for her individuality.
Do discuss your preferences with her (in a respectful manner) once you've made a connection and have gotten to know her as a person.
Jordan Harbinger is a Wall Street lawyer turned Social Dynamics expert and coach. For 11 years, he hosted The Art of Charm Podcast - regularly in the iTunes top 50 and downloaded over four million times a month. Now Jordan interviews the world's top performers - from legendary musicians to intelligence operatives, iconoclastic writers to visionary change-makers at The Jordan Harbinger Show, consistently holding in the iTunes top 100 after just a few weeks. You can also interact with Jordan on Facebook or Instagram.
80 responses to "Guys, "Don't Be An Interracial Dating Lech!""
Leave a reply
You must be logged in to post a comment.