QOTW: "I Feel Threatened By Asian Women."
Posted by Christelyn, 01 Aug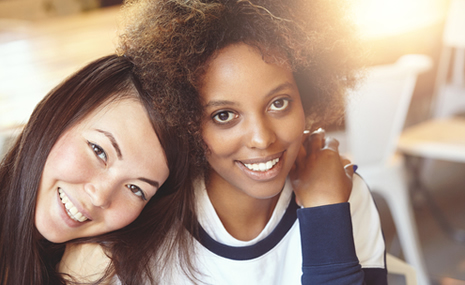 The Question:
Dear Christelyn,
Your perfect partner could be online right now...
What are you looking for?
I first off would love to thank you for the channel! I wish there was a woman like you when I was a young girl. you embody everything I want to be as a woman. I am young 21-year-old black woman. Going to university I started to embrace my own beauty and finally came to the conclusion that black is the epitome of beauty. However, as you mentioned previously a lot of black women feel threatened by the white woman and mixed/biracial black women. I on the hand have always felt slightly threatened by East Asian women. For the following reasons:
They are hyper-feminized, ( black women are not)

They are the most sought after women, and dating websites proves this ( black women are the least)

They tend to be on the petite side and thus can be cutesy, ( whereas I'm tall and slender at 5 ft 10 inches)

I am most interested in white men, but they seem to prefer East Asian women much more, I just feel that every time I engage a white man, I have to worry about them liking them over me

I know too many men that have that " Asian Fetish" and to tell you the truth, I am jealous, I am jealous of their desirability.

Christelyn, I was with a man that admitted to me ( after we were intimate with each other) that he too had the fetish for Asian women, it broke my heart, my self-esteem took a deep fall, he was a white male.

People obsess over Japanese culture

If you notice, people especially whites or racist whites, tend to praise East Asians for their intelligence, culture, and beauty at the expense of Blacks

They have it so much easier and I am jealous
Christelyn how do I deal with this? it is not Latina, biracial or white women that I feel threatened by, its East Asian. I just feel like I cannot compete with them at all, no matter how feminine I am, and I am crushed by my previous guy's comments on his Asian Fetish ( he was my first and it brought tears to my eyes)
Sincerely, Anonymous 21 year old black woman
Here's my take…
10 responses to "QOTW: "I Feel Threatened By Asian Women.""
Leave a reply
You must be logged in to post a comment.