Listen: How to Fascinate
Posted by Jordan, 19 Dec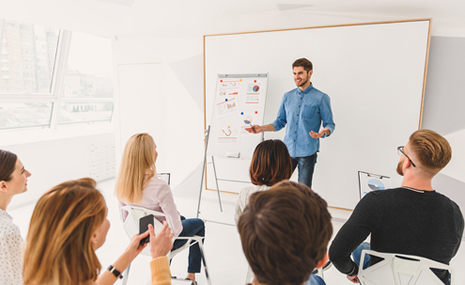 "If you're not turning off part of your audience, then you're not going to be fascinating you're not going to be memorable." - Sally Hogshead
By combining science with her experience inside the world's most admired brands, Fascinate: How to Make Your Brand Impossible to Resist author and award-winning copywriter Sally Hogshead developed a hack to shortcut the branding process.
Sally joins us for episode 574 of The Art of Charm to tell us how we can apply her principles to make anything fascinating — in just one hour.
Your perfect partner could be online right now...
What are you looking for?
The Cheat Sheet:
Are you pistachio or vanilla?
Different is better than better -- learn why standing out and knowing how to fascinate is your greatest competitive advantage.
Neurologically, the process of fascination is similar to the infatuation of falling in love.
Discover how to find your particular strengths and use them for maximum leverage -- not just in business, but in life.
Take the fascination test to identify what makes you different -- so you can do more of what you're already doing right and less of what detracts from your strengths.
And so much more...
Listen to this episode of The Art of Charm in its entirety to learn more about finding your own specialty for the right audience, how the process of fascination is neurologically similar to the infatuation of falling in love, why you don't learn how to be fascinating so much as you unlearn how to be boring, what shortcuts you can use to engage and fascinate others in an age of endless distractions, patterns high earners have in common that differentiate them from others who might match them in skills or experience, and lots more.
To discover your advantages in five minutes or less, take the Fascination Advantage assessment here — use assessment code CHARM in the signup form! Enjoy!
Jordan Harbinger is a Wall Street lawyer turned Social Dynamics expert and coach. For 11 years, he hosted The Art of Charm Podcast - regularly in the iTunes top 50 and downloaded over four million times a month. Now Jordan interviews the world's top performers - from legendary musicians to intelligence operatives, iconoclastic writers to visionary change-makers at The Jordan Harbinger Show, consistently holding in the iTunes top 100 after just a few weeks. You can also interact with Jordan on Facebook or Instagram.
Responses to "Listen: How to Fascinate"
Be the first to leave a comment
You must be logged in to post a comment.