Audio: The Evolution of Desire
Posted by Jordan, 23 Jun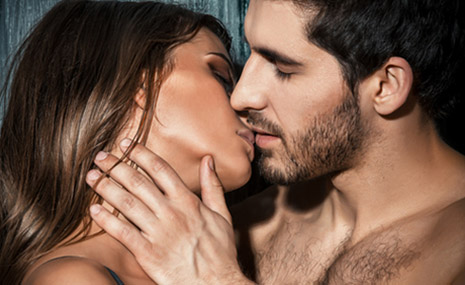 "I talk to people about mating all the time and I learn something practically every day!" -David Buss
Nearly everyone alive has faced problems of mate selection, mate attraction, mate retention, and conflict between the sexes. Good mating decisions create life's most glorious highs; bad ones sink us into the depths of despair. Everyone should know what modern science tells us about human mating and what we can do to understand how it affects our every move — so the choices we make are conscious and not simply enslaved to the fickle whims of biology.
Your perfect partner could be online right now...
What are you looking for?
Our guest today is David Buss, who has been cited as one of the thirty most influential living psychologists in the world. The new edition of his book, The Evolution of Desire: Strategies of Human Mating, provides the most up-to-date scientific information that can be used to understand other members of our species — and ourselves — from an evolutionary and biological standpoint.
The Cheat Sheet:
Why does mating matter?

The mating crisis among educated women.

How to select a good long-term mate.

What leads to mating disasters.

What we can do to become better long-term mates.

And so much more…
Listen to this episode of The Art of Charm to learn more about what people want in a mate; successful tactics of mate attraction; causes of conflict between the sexes; motivations for cheating or infidelity; why mating seems so difficult in the modern world of Internet dating, pornography, and the mating crisis among educated women; the problems of mate value discrepancy and how both low self-esteem and narcissism skew expectations; how we can find our appropriate mating market; how to pinpoint the important qualities we really desire in a long-term mate (as opposed to what we think we desire); how to become long-term potential mate material; hallmarks of narcissism and emotional instability; the dark triad, and lots more.
Until next time, Stay Charming!
Jordan Harbinger is a Wall Street lawyer turned Social Dynamics expert and coach. For 11 years, he hosted The Art of Charm Podcast - regularly in the iTunes top 50 and downloaded over four million times a month. Now Jordan interviews the world's top performers - from legendary musicians to intelligence operatives, iconoclastic writers to visionary change-makers at The Jordan Harbinger Show, consistently holding in the iTunes top 100 after just a few weeks. You can also interact with Jordan on Facebook or Instagram.
1 responses to " Audio: The Evolution of Desire"
Leave a reply
You must be logged in to post a comment.