The White Guy's Guide to Dating Asian Women
Posted by Jordan, 06 Jun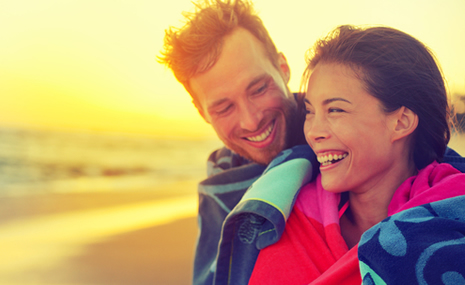 The title of this entry is a bit of a trick to suck you in, because dating Asian women—and let's face it, all women—isn't some ancient Chinese secret. Asian women aren't some separate species that need to be approached and treated differently than any other woman. That's not to say that there might be some subtle cultural differences you might want to be aware of before you dive in. I have found in my travels to China and other countries that most non-American Asian women aren't that interested in interracial dating, not because they "don't like white guys," but because often we're just not on the radar, or they assume that white guys wouldn't be into them... If you happen to be in an area dominated by Asian people, it will be helpful to learn their culture, and if possible, their language. It's a show of respect and an expression of genuine interest. Hang out at Asian coffee shops and study or read.  Ask about food items and try new things.  Once you become a regular (which can be tricky because it involves more than just showing up all the time), then you can start to banter and flirt with the other regulars. But tread lightly and have some reserve. American men are often stereotyped as aggressive, which isn't necessarily a plus. That rule goes for both online and offline interaction. American-born Asian women are more familiar and open to interracial dating, but that doesn't mean you'll have to skip learning about her culture. If she is the product of first or second-generation Asian parents, chances are she'll be more of a "hybrid," and have one foot in her parent's culture and the other more American. You'll be able to bond over your common nationality while learning something new about her ancestry. Things might get a little tricky if the relationship gets more serious and you have your, "Guess Who's Coming Dinner Moment," and meet her parents.  If you've been invited into her parent's home, it is proper etiquette to bring a gift.  Never go empty-handed.  Depending on how traditional her parents are, you might expect some apprehensiveness at first. This is when your research and new knowledge about her culture will come in handy. When you do get that date, bring her into your world.  Don't take a Chinese girl out to some dive with Chinese take out.  It might be your favorite, but she's going to call your bluff on PF Chang's and think you're ignorant—and she'll be right. Also, don't be afraid to dive into her world--that's half the fun.  Love Chinese food?  Ask her to take you somewhere traditional and order something you'd NEVER try on your own.  I'll never forget going out with a Cambodian girl and eating a fertilized bird's egg.  Not my favorite, but an unforgettable experience nonetheless. Bringing back this advice post full circle, the most important thing about dating Asian women is to actually see them as individuals, not part of some collective you have a fetish for. This goes especially for online contact or phone texting. Don't ever start a sentence with "I hear you Asian chicks like…", "Or I've always wondered why they say Asian women do xyx…" Every woman, regardless of her race, wants to feel special as an individual, not just a cog in the machine.
Your perfect partner could be online right now...
What are you looking for?
Jordan Harbinger is a Wall Street lawyer turned Social Dynamics expert and coach. He is the owner and co-founder of
The Art of Charm
, a dating and relationships coaching company. If you dig this and want to learn more from Jordan and The Art of Charm team, then visit 
http://www.pickuppodcast.com
. You can also interact with Jordan on Facebook or Twitter.
1 responses to "The White Guy's Guide to Dating Asian Women"
Leave a reply
You must be logged in to post a comment.