Video: Matthew Hussey and Christelyn Tackle a Sticky Relationship Question
Posted by Christelyn, 30 Jan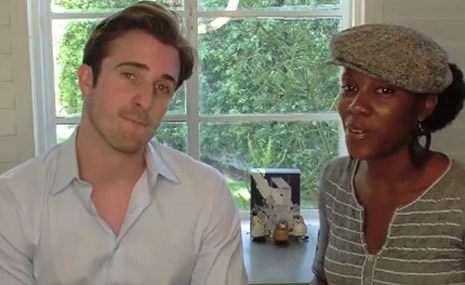 Recently I sat down with smoking-hot relationship guru, Matthew Hussey. He crossed the pond from London-town to shoot his soon-to-be hit series, Ready for Love, set to premiere on NBC in March. Matthew is full of fun, but he's also full of knowledge. One of my writers asked a question women often wonder about. Take a look and a listen. 
Your perfect partner could be online right now...
What are you looking for?
By the way, have you entered to win a chance to win an Extreme Profile Makeover? Winning a $1,000 shopping spree and one-on-one dating advice from Matthew Hussey could not be easier!
6 responses to "Video: Matthew Hussey and Christelyn Tackle a Sticky Relationship Question"
Leave a reply
You must be logged in to post a comment.