Watch Out for these Red-Flag Conversation Starters
Posted by Jordan, 06 Sep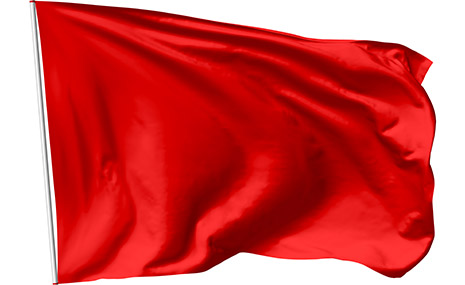 "Zorabelle,"  is an attractive, single, and living on the East Coast is looking for love. But she's running into a bit of a snag. She sometimes receives cheesy messages and pick-up lines bordering on creepy.
"I have YET to run into a woman of color who absolutely loves it when a white man stipulates that he's "really into dark women" OR "that he's looking for his *chocolate, nubian, cocoa, exotic* goddess. Man that shit is irksome. No one likes being made to feel like they're some kind of experiment or that they're taboo and I feel like dudes who use this terminology are absolutely clueless as to how tacky it comes across and why it's not cool. That whole chocolate and vanilla comparison... oy vey…"
Your perfect partner could be online right now...
What are you looking for?
Guys if you're cringing right now because...you know that you've done this before (or maybe you just did it) it's a good thing you clicked on this post. You might be cutting yourself out of the running with women like the lovely "Zorabelle" and not even know why. You might be puzzled why you're continuing to strike out with women that you express an interest in because of the language and phraseology you're using.
But let's be real, there are men on every dating site in existence who are just playing the numbers and trolling for a sex-ready partner, and ladies, you need to be able to sniff these guys out right away so you're not wasting your time. The objective is to find choices of quality, potential prospects so you can move on with your life, not wading through cretinous messages, wondering if these guys are "really that bad."
Ladies, here's a few rules to remember the next time one of these time-wasters reaches out to you:
Avoid Mr. One-Liner
Generally ignore any messages that don't reference anything on your profile. These notes are usually posted by "Mr. One-Liner," the guy who opens a conversation with a cheesy one-liner like, "How you doing?" or "Hello my Nubian princess!" or "Do you have more pictures? (usually a sly way of gauging whether or not you'll send him nudes) or the ever-maddening and simple, "Hey." Mr. One-Liner is a lazy ass, who is hoping that you'll do all the work to encourage interaction and conversation. And the reason why he's so lazy is because he's just not that interested in you in particular; he's just fishing and hoping he'll catch a bite with rotten bait.
For the Guys…
For the men who have caught themselves in this trap of cheesy one-liners but just don't know any better, now you do. Practice reading a woman's profile you're interested in and then give her a short note (100 words or so) referencing what you liked about her profile, if you though that any of her interests and ambitions mesh with yours, and for the love of all things holy DON'T reference her looks with terms like "brown sugar" or "chocolate bunny."
Jordan Harbinger is a Wall Street lawyer turned Social Dynamics expert and coach. For 11 years, he hosted The Art of Charm Podcast - regularly in the iTunes top 50 and downloaded over four million times a month. Now Jordan interviews the world's top performers - from legendary musicians to intelligence operatives, iconoclastic writers to visionary change-makers at The Jordan Harbinger Show, consistently holding in the iTunes top 100 after just a few weeks. You can also interact with Jordan on Facebook or Instagram.
152 responses to "Watch Out for these Red-Flag Conversation Starters"
Leave a reply
You must be logged in to post a comment.