Why women cheat and how to prevent it
Posted by Jordan, 30 Sep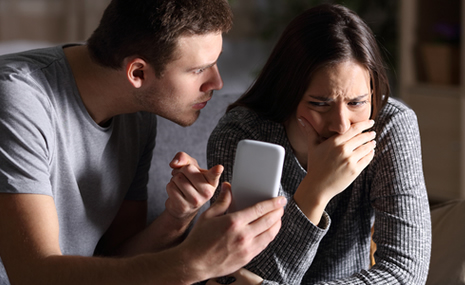 What challenges plague romantic relationships in today's technology-centric world; and what do women and men truly want from their significant others in a long-term relationship?
Well Charles J. Orlando, bestselling author of the book series: The Problem with Women... is Men and relationship/interpersonal relations expert has spent the last 10+ years connecting with tens of thousands of people to answer the above two key questions. Its no wonder the media refers to him as "The Malcolm Gladwell of Relationships"—and "Carrie Bradshaw-meets-Hitch" by his readers. With a Facebook fan base of 640,000+ - completely by word-of-mouth - he offers free, street-smart love advice to men and women around the world. Providing advice and relationship insights to the masses has been a personal calling for Charles, with his overarching goal to "positively influence as many people as possible."
Your perfect partner could be online right now...
What are you looking for?
Well today, Charles and I riff on:
• Why women cheat
• How to prevent your girl from stepping out on you
• Why women love alpha males
• Modern-day chivalry: Does it still work with women's empowerment?
• How and why men get played by women
Listen to some of the great advice he has to offer and get influenced... Positively!
Jordan Harbinger is a Wall Street lawyer turned Social Dynamics expert and coach. For 11 years, he hosted The Art of Charm Podcast - regularly in the iTunes top 50 and downloaded over four million times a month. Now Jordan interviews the world's top performers - from legendary musicians to intelligence operatives, iconoclastic writers to visionary change-makers at The Jordan Harbinger Show, consistently holding in the iTunes top 100 after just a few weeks. You can also interact with Jordan on Facebook or Instagram.
1 responses to "Why women cheat and how to prevent it"
Leave a reply
You must be logged in to post a comment.