If Your Ex is Giving You Mixed Signals, Do This...
Posted by Matthew, 24 Nov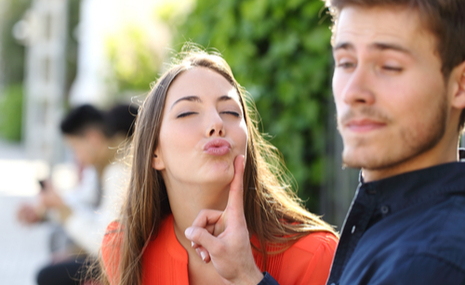 Breakups are painful, and if we're honest, rarely clean. We think of the end of a relationship as a simple path: Someone's feelings change, they initiate "the conversation," you both say goodbye, and then begins the heartbreak along with piles of junk food and bad TV.
But we know that breakups can be waayyy messier than that. They can last weeks, even months. You think it's over, then two weeks later you're in the same bed together. Or you keep hanging out. Maybe you get the odd phone call saying he misses you and you're totally confused about where you stand.
Find your soulmate on TemptAsian










This is common, but it doesn't mean it's healthy.
So if you're still wondering why your ex seems to still linger around, make sure you follow these steps...
Matthew Hussey is a renowned dating expert and author. His latest dating book Get The Guy is a New York Times bestseller. He's the go-to relationship expert for Rachael Ray, Katie Couric, Ryan Seacrest, Meredith Vieira and many others. And he's a relationship columnist for Cosmopolitan magazine and the resident love expert for "The Today Show." Here he shares his proven strategies to get a man to do anything you want, from tirelessly pursuing you to treating you like a goddess to committing to you for life.
6 responses to "If Your Ex is Giving You Mixed Signals, Do This..."
Leave a reply
You must be logged in to post a comment.