"This brilliant line got me to call instead of text"
Posted by Matthew, 09 Jun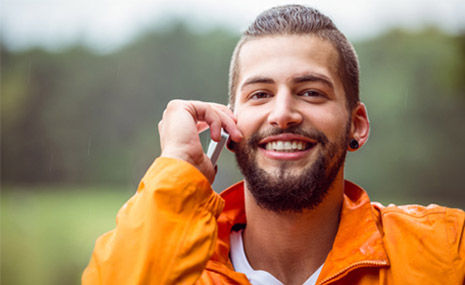 I'm guilty…
Like most men, I had fallen into the habit of only texting women instead of picking up the phone and calling. It's quick, it's convenient, and I assumed it was the preferred method to keep in touch between dates – that is, until I met HER… The woman who completely changed my mind.
Find your soulmate on TemptAsian










The woman who used ONE brilliant line to literally re-train me to stop texting and actually pick up the phone and call her every time. She didn't have to nag me, or even come right out and ask me… But this one thing she said stuck in my brain, raised her value, and made me want to treat her differently than all other women.
I'm going to share with you this brilliant line in today's video – it's part of a crazy-simple, 3-step process you can use right away to get this same amazing result with the men in your life…
I'll also reveal the one thing you MUST have if you want to get past the first date and get asked out a second, third and fourth time… and I'll tell you exactly how to get it.
Watch and learn...
Matthew Hussey is a renowned dating expert and author. His latest dating book Get The Guy is a New York Times bestseller, he's the go-to relationship expert for Rachael Ray, Katie Couric, Ryan Seacrest, Meredith Vieira and many others. And he's a relationship columnist for Cosmopolitan magazine and the resident love expert for "The Today Show." Here he shares his proven strategies to get a man to do anything you want, from tirelessly pursuing you to treating you like a goddess to committing to you for life.
55 responses to ""This brilliant line got me to call instead of text""
Leave a reply
You must be logged in to post a comment.