8 Asians killed in shooting as attacks against Asian Americans rise!
Posted by Ando, 19 Mar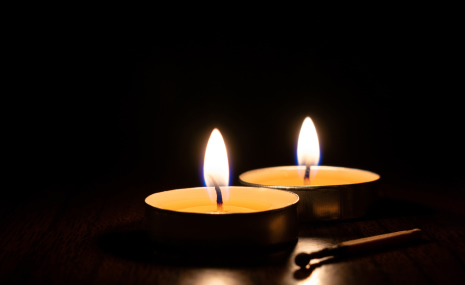 It kind of seems like Asian Americans have become the target of attacks since the pandemic! This Tuesday, eight Asian Americans were killed at Asian spas in the Atlanta area. This was according to Georgia state Rep. Bee Nguyen.
Some guy just went on a rage, storming into 3 spas, killing eight people by shooting them. Of the 8 who died in these attacks, 6 of them were women of Asian descent.
Your perfect partner could be online right now...
What are you looking for?
The shootings have stirred fear and outrage within the Asian-American community as they somehow believe that they were racially motivated. Crimes against Asians have actually grown two-fold during the pandemic with many being subjected to hatred over what people have been calling the "China virus" or the "kung flu"
On Wednesday night, approximately 200 people gathered in Diversity Plaza in Jackson Heights, Queens, where a large population of Asians live, holding a vigil and raising awareness of the rise in hate crimes against Asians chanting, "Stop the hate".
With such an incident happening, Nguyen feels that it highlights the fact that the working-class Asian women in the US are vulnerable, invisible, and isolated.
"When they go missing, or when they die, the loss of their lives will not incite the same kind of rage. And they won't even be treated with the same humanity," she said.
"And in this case, they've been characterized as a problem that needed to be eliminated," she continued.
Authorities have not yet confirmed a motive for the shootings at three Atlanta-area spas, which killed eight people -- including six Asian women. A suspect is in custody.
A suspect, Robert Aaron Long, 21, is in custody and has been charged with eight counts of murder. Unfortunately, the authorities haven't ascertained the motive for the shooting.
When asked if the shootings were racially motivated, the suspect denied saying he had a "sexual addiction" and the shootings were a way for him to suppress his temptation. He also added that he had carried out similar attacks in massage parlors as a form of vengeance.
Regardless of the motive, one thing we cannot deny is that the majority of the victims were Asian. Also, there have been attacks against Asians across the country. Now, Asian Americans are really concerned, even President Biden raised his concerns over the recent surge in attacks against Asians in the US.
"At this very moment, so many of them — our fellow Americans — they're on the front lines of this pandemic, trying to save lives, and still they are forced to live in fear for their lives just walking down streets in America," he said. "It's wrong, it's un-American, and it must stop."
He then ordered flags to be flown at half-staff in honor of the fallen victims.
Nguyen also wants these attacks to be taken seriously and considered as hate crimes Asians as opposed to taking it like some sex addict had a bad day.
Do you agree with Nguyen? I do! What do you think?
4 responses to "8 Asians killed in shooting as attacks against Asian Americans rise!"
Leave a reply
You must be logged in to post a comment.