Are Black women and Asian men being sidelined?
Posted by Ria, 29 Oct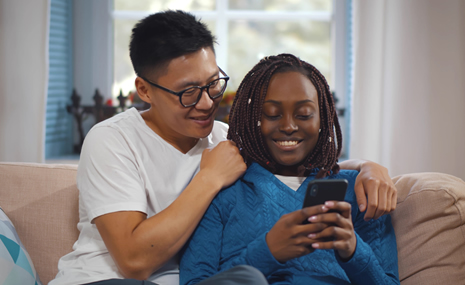 I'm always blogging about how White guys are getting the hot Asian women… but let's not forget Black guys dating White women.
One thing that made me sit and think for a moment is… "Are there fewer white men that are willing to date black women… and even fewer white women willing to date Asian men?" It's like Black women and Asian men are being left on the sideline when it comes to the interracial dating game. So why is this?
Find your soulmate on TemptAsian










When it comes to online dating, Black women and Asian women seem to be disadvantaged. Men of all races usually claim to be open to dating men of all races but they seem to have reservations when it comes to Black women. Similarly, women who claim that they just want to find a nice, kind, respectful man, who say physical preference is not a deal-breaker seem to pump their brakes at Asian men.
Whether we like it or not, this is evident online and also with other match-making services. The profiles of Asian men and Black women rank lowest when it comes to the numbers of other singles showing interest in them. They seem to get fewer messages as well as fewer matches. Matchmaking services also say that these two groups are the hardest to find matches for.
There is the emasculation of Asian men by the media for years that seems to have translated to a self-fulfilling prophecy that ended up giving birth to an actual non-attraction to Asian men in real life.
As for black women, the media portrays them as sassy, strong women who emasculate men. Society makes them appear to be more masculine than women of other races making people assume that they are effeminate, hence physically less attractive.
Asian men and black women are having a harder time dating because of the societal constructed beauty standards and stereotypes. On the other hand, Asian women and Black men are doing so much better with Asian women being idealized as being more sexual and more feminine and Black men as more masculine and well endowed.
Then there is also a different spin to all this... maybe Black women and Asian men probably aren't interested in dating outside of their own race...
The other thing about Asian men and Black women is that this particular interracial combo is also rare. Black woman-Asian man couples are sometimes even ridiculed as poor matches by whites, blacks, and Asians alike. Is this combo freakish as some people who have never seen such a couple put it?
I believe when people finally get over their rigidity and put a human face to black woman-Asian man relationships eventually they will respect this combo as much as most Americans accept and even laud some other types of interracial unions.
Well, I think this would be one viable option to consider in interracial dating… Seeing as Black women and Asian men are the least likely groups to be matched online, maybe they should consider dating each other more. That way we will see a rise in Asian Men Black Women couples and then maybe, we will stop gawking when we see them. What do you make of it?
475 responses to "Are Black women and Asian men being sidelined?"
Leave a reply
You must be logged in to post a comment.