Best Christmas Gifts for Couples
Posted by Leticia, 23 Dec 22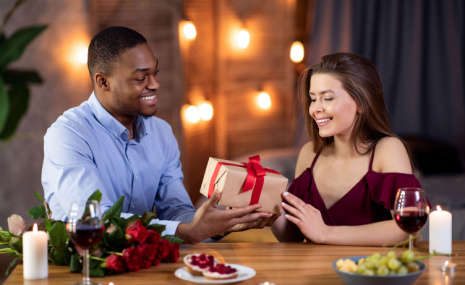 For Him:
1. Brew Bottle. Would you believe that the latest trend is a glass travel mug that does triple duty as a pour-over maker, a cold brew maker, and a tea steeper? Yeah, believe it, he'll love it!
Find your soulmate on TemptAsian










2. Playstation / Xbox / Nintendo Switch. Time to upgrade his new console or get him a few more games! Your boyfriend will worship you after this.
3. Watch me! A new watch is always a fine addition to any gentleman's closet.
4. Moustache & Beard Kit. This includes beard oil, conditioner & cute little fun brushes. Your boyfriend is going to fall in love with … his beard & … you get a better groomed boyfriend for it!
5. Light it up! Light up keyboards & mouse controllers are the latest hype for men of all ages. Get him his blink for Christmas and let him reciprocate otherwise.
For Her:
1. Bling bling bling! Talk about reciprocating blings? A woman will always fall for jewelry so get that ring size, or dive into her jewelry box to snap a few pics. Take those to the jeweler and let them recommend the finest for your sweetheart.
2. Trip me up! Take the initiative to book a trip for 2 for you and her. She will love and have something amazing to look forward to for the upcoming months.
3. Spa me if you can! Grab a coupon to your nearest spa & let her enjoy and relax. Enough said. Go buy the coupon!
4. It's cold outside! A run to your nearest Macy's will ensure that winter coats are a big favorite amidst women. Get her size and buy her some trendy, snug clothes for Christmas!
5. Coupons! Boyfriend coupons are always appreciated and adored by every girlfriend out there. "Hug me coupons", "I'll do the dishes coupons" are always fun & make for great stories throughout the year.
Responses to "Best Christmas Gifts for Couples"
Be the first to leave a comment
You must be logged in to post a comment.