Billie Eilish and Matthew Tyler Vorce have broken up following cheating allegations!
Posted by Leticia, 02 Jun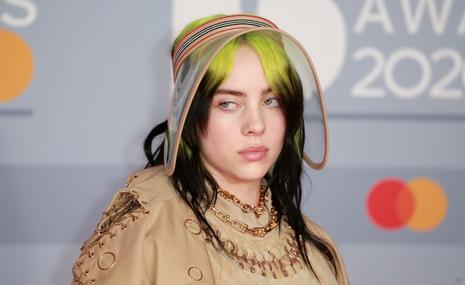 It's official – Billie Eilish and boyfriend Matthew Tyler Vorce have broken up!
After many cheating allegations, the 30-year-old actor and writer – who has appeared in Mother, May I Sleep With Danger? and The Curse of Frank Sinatra – took to social media to clear a few things up after the 20-year-old Bad Guy singer allegedly called things off…
Your perfect partner could be online right now...
What are you looking for?
"Nobody cheated on anyone," he wrote on his Instagram Story on Tuesday, May 31st.
"Relationships end. Simple as that," he continued.
"Creating rumors and LYING on the internet is dangerous."
It's currently unknown how long Billie and Matthew were officially dating for, but they were spotted hanging out together in the spring of 2021; and many fans speculated that he was the "secret boyfriend" she talked about in her 2021 Apple TV+ documentary Billie Eilish: The World's a Little Blurry.
Many loyal Billie Eilish fans allegedly sent him less-than-complimentary messages when the rumors that he had been unfaithful to the Oscar-winner first surfaced, which he also addressed on social media…
"The fact that thousands of people take time out of their day to write the most heinous things on someone they will never know posts is the most cowardly thing you can do," he added.
"Live your own life."
Yikes!
Billie, on the other hand, seems to be keeping a dignified silence on the break-up for the time being.
Will she follow in Adele's footsteps and make the split the focus of her next album? Only time will tell!
Responses to "Billie Eilish and Matthew Tyler Vorce have broken up following cheating allegations!"
Be the first to leave a comment
You must be logged in to post a comment.