Billie Eilish opens up about living with "exhausting" Tourette Syndrome
Posted by Leticia, 24 May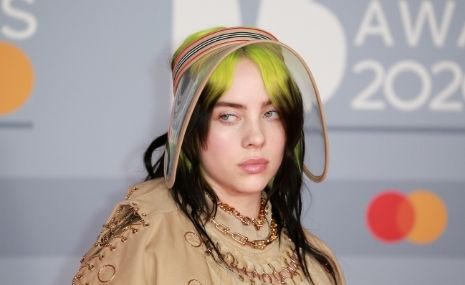 Billie Eilish has just opened up about what living with Tourette Syndrome is really like…
The 20-year-old Oscar-winner made the candid confession to David Letterman in the latest episode of his Netflix series, My Next Guest Needs No Introduction, telling the talk show host that she's "very happy to talk about it."
Find your soulmate on TemptAsian










The Happier Than Ever singer said she was diagnosed with the neurological condition which causes a person to make involuntary sounds and movements called 'tics' at the age of 11, and told Letterman that she is "incredibly confused" by it…
She said that while her tics might go unnoticed by most people, especially in casual conversations, she admitted, "If you film me for long enough, you're going to see a lot of tics."
"I actually really like answering questions about it because it's really interesting, and I am incredibly confused by it. I don't get it," Billie continued.
"It's really weird, I haven't talked about it at all. The most common way that people react is they laugh because they think I'm trying to be funny.
"They think I'm [ticcing] as a funny move. And so they go, 'Ha,' and I'm always left incredibly offended by that.
"Or they go 'What?' and then I go, 'I have Tourette's.'"
The Bad Guy singer then revealed that she finds dealing with the condition "exhausting" while also going into more detail about what some of her tics involve…
"The main tics that I do are constantly, like, I wiggle my ear back and forth and raise my eyebrow and click my jaw and flex this arm here and this arm there," she explained.
"These are things you would never notice if you're having a conversation with me, but for me, they're very exhausting.
"So many people have it and you'd never know."
Billie then concluded by saying that, even though having Tourette's is "exhausting," she has learned to live with it, and is actually "pretty confident" now…
"It's not like I like it, but I feel like it's… part of me. And so now, I'm pretty confident in it."
We're thankful that Billie felt comfortable enough to talk about it!
Responses to "Billie Eilish opens up about living with "exhausting" Tourette Syndrome"
Be the first to leave a comment
You must be logged in to post a comment.