Can a casual relationship turn into something serious?
Posted by Juan, 03 Jul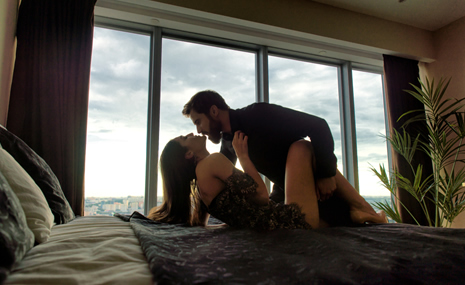 Any relationship should be treated as a casual relationship until one of the parties declares otherwise. The thing is, there are times when some people might assume that they are in an exclusive relationship when they are not. With this age and era of online dating culture, where people cast wider nets to increase their chances of meeting someone, chances are the person you are crushing over could be talking to more than one potential mates. So before you jump into any conclusions or start calling someone your boyfriend or girlfriend, we at Latinolicious feel it's better to just assume that the relationship is casual.
Well, scroll on to understand this commonly used phrase
Your perfect partner could be online right now...
What are you looking for?
Meaning of Casual Dating
Casual dating can be physical or emotional. It's a relationship between two people that might involve the parties having casual sex or somewhere close without the two necessarily being in an exclusive, committed relationship. There are also no expectations that come with the more formal romantic relationships. This is sometimes referred to as 'friends with benefits' FWB relationships or a 'no strings attached' relationship. There are no steps on how to start a casual relationship. All that is needed is two individuals who can mutually agree not to let romantic feelings get in the way of the 'no strings attached' relationship.
What does FWB mean?
Friends with benefits. That's the simplest FWB meaning. These are friends who are more than just friends sexually. Much as it might not be the formal committal relationship, most people involved in FWB relationships tend to enjoy some of the benefits that come with being in a formal romantic relationship such as affection, sex, support and even enjoying each other's company. One thing is that commitment is not key. Casual relationships only last for as long as both parties want it to or as long as one of the people involved in it meets someone they want to have a serious relationship with.
Now much as we have some understanding of what this kind of dating is, to be honest, casual dating is usually defined differently based on gender. Men and women tend to have different definitions for it. What does a casual relationship mean to a guy? Occasional fun hookup, no emotional commitment, purely sexual relationship, no exclusivity... Different cultures also define this differently. This is the same way different people define serious relationships differently. What is important isn't even the definition but the motives of the relationship.
There are types of casual relationships. Casual dating can be the period where two people who have a mutual attraction to one another spend time together as they decide whether they want to take it a step further and have a serious relationship. You know, the coffee dates, the movies, some less intense dinner dates, going for football games. You name it. It's like the prequel to a serious commital relationship.
Another way a casual relationship can ensue is when maybe you were a couple. You had the intention of making your relationship work. But after trying, things aren't just working out. However, you enjoy each other's company and the sex is great. The two parties involved can come up with a mutual agreement to continue hanging out and have sex with one another until a time when one person meets someone they want to have a  serious relationship with.
For some its just a fling. The correct fling definition is a short term sexual relationship. It is a brief, non-serious sexual relationship. We can actually call these lustful relationships because in most instances people are just acting on their sexual urges. They can be very intense and so much fun if you are single. But when they happen to people who are married or in committed relationships, they can have serious consequences on people's lives.
Can something casual become something serious?
There are instances where this can happen. And then there are those where you need not hold your breath waiting for it to turn into something meaningful.
Usually, something casual can turn into something serious if you have been in a long term casual relationship to the extent that the fling definition you once had becomes watered down. The dynamics of relationships usually change over time. Yes, the relationship may have started as a casual one but since the two parties hang out together too much, they find that over time the casual relationship rules they had initially set change. Maybe one of the rules might have been 'no sleep-overs'. But over time, they start bending this rule. And before long, the pair starts developing feelings for one another.
Sometimes, you might be in a casual relationship and actively searching for someone else to have a serious relationship in vain. Then after a while, the two can decide to give the relationship a shot and make it exclusive since they are failing with other people.
The thing is, for most women, over time, the FWB meaning changes. After several sexual encounters and hangouts, they start longing for something more serious. It happens to men too. It's not uncommon to want an emotional relationship over time. Sexual intimacy does that to people. Now, if the other party doesn't want a serious relationship and the other wants more, it can be disastrous. One advice that I give singles is that if the relationship was casual and suddenly you start developing feelings for someone, just walk away. Don't waste your time on someone who has declared blatantly that they don't want more. You could lay the cards on the table and tell them that you are developing romantic feelings for them. If they don't feel the same, it's better to walk away sooner rather than later.
If you want a successful casual relationship, stick to the rules laid down. Let the relationship serve the purpose it should. Sex. Period. Once you start hanging out together, you start changing the dynamics. And one party ends up getting hurt if the feelings that are developing aren't reciprocated. So if it's casual, then let it be just that.
Does casual sex make you promiscuous? Read this article on why people love having casual sex.
2 responses to "Can a casual relationship turn into something serious?"
Leave a reply
You must be logged in to post a comment.