Chrissy Teigen honors the "Son We Almost Had" one year after heart-breaking loss
Posted by Ando, 30 Sep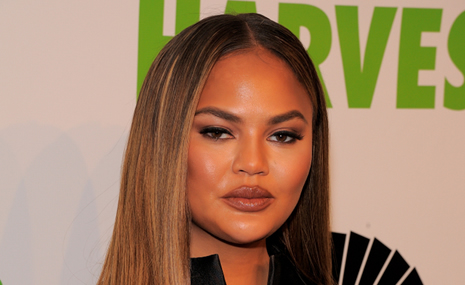 Photo credit: Ron Adar / Shutterstock.com
Chrissy Teigen has posted an emotional and heartbreaking tribute to her late son Jack, one year after she and John Legend suffered the devastating loss when she was 20 weeks pregnant.
Find your soulmate on TemptAsian










The one-year anniversary of their loss coincidentally fell on 2021 National Sons Day, which the 35-year-old cookbook author referenced in a previous Instagram post about her three-year-old son, Miles. She joked that she had only put the post up – which came with a carousel of adorable pictures of Miles – because she posted one for five-year-old daughter Luna when it was National Daughters Day on September 25.
"crap if he grows up and sees I posted for daughter's day and not son's, will he be mad? are these going to be the grievances our kids have?? anyhow I love you so much, son!!" she joked.
The Lip-Sync Battle star's second post, however, had a very different tone to her first one, as she posted a photo of herself in hospital, with John Legend by her bedside, after losing their son Jack.
"and to the son we almost had. a year ago you gave me the greatest pain I could ever imagine to show me I could survive anything, even if I didn't want to," her post began.
"i didn't get to take care of you but you came and went to get me to love myself and take care of myself because our bodies are precious and life is a miracle. they told me it would get easier but yeah, that hasn't started yet. mom and dad love you forever."
Chrissy Teigen was always very open with her fans about the loss she and John Legend suffered at the time, telling them about the shock and pain they experienced, and going into a little more detail about the tragedy.
"We are shocked and in the kind of deep pain you only hear about, the kind of pain we've never felt before," she wrote on October 1 2020.
"We were never able to stop the bleeding and give our baby the fluids he needed, despite bags and bags of blood transfusions. It just wasn't enough.
"We never decide on our babies' names until the last possible moment after they're born, just before we leave the hospital. But we, for some reason, had started to call this little guy in my belly Jack. So he will always be Jack to us. Jack worked so hard to be a part of our little family, and he will be, forever.
"To our Jack - I'm so sorry that the first few moments of your life were met with so many complications, that we couldn't give you the home you needed to survive. We will always love you."
Responses to "Chrissy Teigen honors the "Son We Almost Had" one year after heart-breaking loss "
Be the first to leave a comment
You must be logged in to post a comment.