Encanto: The racial awakening we need
Posted by Juan, 23 Feb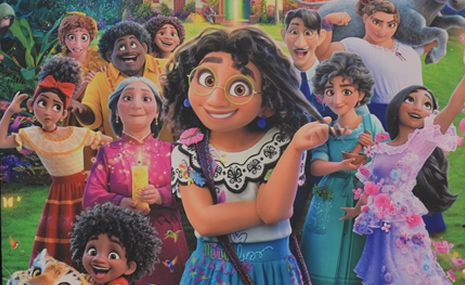 Photo credit: Sarunyu L / Shutterstock.com
One of the things we love so much about Walt Disney Animation Studios is the magic, laughter, and joy they bring to us as they make their audience feel like they are in la-la land, just like the characters they are watching.
Your perfect partner could be online right now...
What are you looking for?
The latest entrant, Encanto, is one of the films that has highlighted diversity in Disney movies and is loved and embraced by the global audience. Since bringing us Coco in 2017, Encanto has brought to light more diversity to the Disney world.
So, what culture is Encanto based on?
The movie is set in the mountains of Colombia, with the storyline centered upon Maribel, an ordinary young Colombian woman living amongst an extraordinary family with magical powers. Everyone in their family discovered their unique gifts when they turned 5 – everyone except Maribel.
Much as she doesn't have these magical powers, Mirabel has a unique personality. She has a quirky and empathetic personality which if you have or haven't watched the movie, you will see that it makes up for her lack of powers. But unfortunately, her grandmother is always on her neck, scolding her for not being good enough.
Mirabel's family starts falling apart when she notices cracks and fissures running down their magical house. This puts her family's magic in danger as their powers are powered by a magical candle that is dimming because their magical house is falling apart. Much as she tries to emphatically tell her family, they dismiss her protests as a mere tantrum since she has no unique gifts. So she decides to go on a journey to save their home and her family in general.
Disney and diversity
Encanto is just but one culturally diverse movie Disney has brought Latinx characters on our screens. First, we have seen Latinx characters such as The Three Caballeros, 1944. Since then, we have seen 'Elena of Avalor' that brought us Disney's first Latina princess.
Then we also have 'Coco' mentioned above, which focuses on the Mexican heritage and Dia de Los Muertos. So now, kids and adults are singing praises of Encanto, which highlights the Colombian pop culture.
In Encanto, the diversity in Disney movies is seen through the characters that h varying skin have tones and hair types, straight to curly. Critics have hailed this Disney movie for representing diversity within the Latinx community in a beautiful way. They highlight a beautiful fusion of colors and other articulate details at the heart of the Colombian culture.
Professor Laura Isabel Serna of USC film believes that Encanto is a significant leap for the Latino community and the cultural diversity that Disney brings us, saying:
"Latinos go to the movie theater more than any other racial or ethnic group. So I really think that Disney is trying to reach out to Latino audiences by telling stories that are both universal and culturally specific. So Encanto is set in a town that doesn't exist in Colombia but it has a lot of the markers of Colombian folk culture and food, etc. that makes it both specific and then this universal story about family."
Encanto and other diverse movies will always be hailed for generations of immigrant families a sense of belonging, mainly because they are also being represented in a positive light instead of, for instance, the stigmatization of Colombians as drug dealers. Moreover, many of them are pretty proud of their rich, vibrant, and diverse pop culture on the big screen.
Well, we hope to see more of such films that kids from different cultures will identify with.
Responses to "Encanto: The racial awakening we need"
Be the first to leave a comment
You must be logged in to post a comment.