Halle Berry says seeing Black Hollywood actresses had a "very, very crucial" impact on her growing up
Posted by Ria, 16 Jan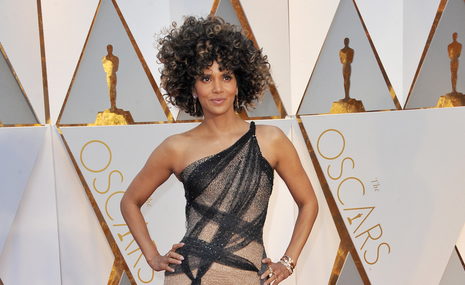 Photo credit: Tinseltown / Shutterstock.com
Halle Berry has spoken out about the importance of seeing Black Hollywood actresses on her screen when she was growing up.
Find your soulmate on TemptAsian










In the PBS documentary, American Masters: How It Feels to Be Free, the 54-year-old Oscar-winning actress opened up about how having Black role models to look up to was crucial as she was growing up, especially since she was being raised by a white single mother…
"I really struggled to find images of Black women or women that I could identify with," Halle Berry confessed.
"Early on, I remember seeing Lena Horne in Stormy Weather. I remember seeing Dorothy Dandridge in Carmen Jones. And then a little after that, I remember seeing Diahann Carroll in Julia and that just rearranged me.
"Seeing Diahann Carroll being the star of a show and playing a mother who was a nurse, who was educated, who was beautiful, just rearranged me and it made me realize I had value and I could turn to every week, a woman that looked like who I would aspire to be when I grew up."
The actress went on to explain that it was so important for her to watch Black women in movies and on TV, as she "didn't have those images" in her house when she was a child…
"It was very, very important," she continued.
"I was a Black child being raised by a white woman, so I didn't have those images in my household.
"Finding them on television and through movies became very, very crucial to me."
American Masters: How It Feels to Be Free was made by award-winning filmmaker Yoruba Richen, and is executive produced by Alicia Keys. It is based on the books How It Feels To Be Free: Black Women Entertainers and The Civil Rights Movement by Ruth Feldstein.
The documentary highlights the lives and impressive careers of Lena Horne, Diahann Carroll, Abbey Lincoln, Nina Simone, Cicely Tyson, and Pam Grier, and specifically addresses how they conquered the entertainment industry which was, according to the press release, "hell bent on keeping them out".
It also features interviews from some of the stars they influenced, which as well as Halle Berry, include Lena Waithe, Meagan Good, LaTanya Richardson Jackson, and Samuel L. Jackson.
American Masters: How It Feels to Be Free premieres January 18 on PBS – we can't wait!
5 responses to "Halle Berry says seeing Black Hollywood actresses had a "very, very crucial" impact on her growing up "
Leave a reply
You must be logged in to post a comment.