Is there any truth behind the rumors that Kanye West cheated on Kim Kardashian with beauty guru Jeffree Star?
Posted by Akila, 08 Jan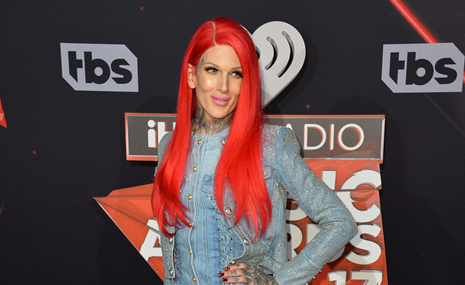 Photo credit: Jaguar PS / Shutterstock.com
Just when we thought the start of 2021 couldn't get any more 2020, comes the bizarre rumor that Kanye West has allegedly been cheating on Kim Kardashian with 35-year-old make-up and beauty influencer Jeffree Star.
Your perfect partner could be online right now...
What are you looking for?
However, it didn't take long for official sources to dispel the rumors…
"There is absolutely no truth to Jeffree and Kanye rumors," a source immediately confirmed to E! News.
So where did the rumors come from?
According to reports, the rumor was started by TikTok star Ava Louise (yes, the same Ava Louise who went viral for licking a toilet seat on a plane for the infamous "coronavirus challenge" last year) so take from that what you will…
"Kanye's been hooking up with a very famous beauty guru, male beauty guru, a lot of people in the scene have known for a while," she claimed. "i can't say WHO cuz he'll sue me hint hint but it's part of the reason Kanye's so religious now it's his self hatred .... my source is legit I promiss," she added.
Perhaps the rumor was more believable because Jeffree Star made no secret of the fact he was in Wyoming – as is Kanye's ranch where he has been staying over the past few months – and even told his followers so. He reportedly bought a home in Wyoming at the end of last year…
"I am here in the beautiful state of Wyoming," the YouTube star shared in a video which he posted to Instagram. "Hi snow in the background, and today I woke up and um, it's been a very interesting day."
He also didn't help dispel the rumors, as instead of flat out denying them, he shared an interesting message to social media which either means, "my business is not your business", or, "the rumors are so far-fetched and ridiculous I'm going to play along and give you something to talk about". Or something in between…
"I'm ready for Sunday Service," he wrote on Twitter, which is an obvious reference to Kanye West's Sunday Service.
YouTube star Daniel "Keemstar" Keem reportedly also asked Jeffree Star about the rumors, and his reply was interesting too…
"Hahaha," he allegedly wrote, according to the screen shot he shared to Twitter. "I'm having the best time in Wyoming, come visit sometime!"
Thoughts to these bizarre rumors?
Responses to "Is there any truth behind the rumors that Kanye West cheated on Kim Kardashian with beauty guru Jeffree Star? "
Be the first to leave a comment
You must be logged in to post a comment.