Justin Bieber is accused of cultural appropriation for wearing dreadlocks (again!)
Posted by Akila, 26 Apr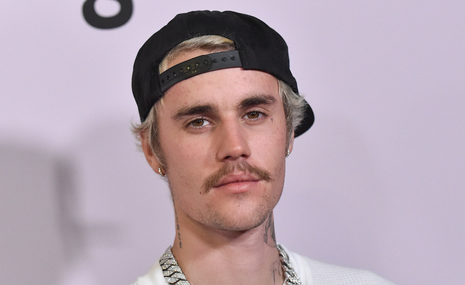 Photo credit: DFree / Shutterstock.com
I wonder who decided that it is taboo for white people to wear dreadlocks or braid their hair! Well, it appears that Justin Bieber seems to have forgotten about the time he was accused of cultural appropriation when he decided to wear dreadlocks back in 2016…
Find your soulmate on TemptAsian










Fast forward five years, and the Yummy singer has once again been criticized for, you guessed it, sporting dreadlocks.
He posted pictures of himself sporting the controversial hairstyle on Instagram on Sunday and Monday, during a vacation with his wife, Hailey Bieber.
As expected, social media had a lot to say about the 27-year-old's new hairstyle… Clearly this debate about cultural appropriation vs. cultural appreciation is not about to end anytime soon...
"This is not it Justin," one fan wrote on social media.
"Justin Bieber has moved into a white people dreadlocks phase. I am indefinitely withdrawing my support for the pop singer until this misadventure concludes," wrote another.
"Justin sweetheart you have to understand that to support black people and the anti racism movement you have to be coherent to what you preach and that means not doing cultural appropriation ever dreadlocks do not look good on you @justinbieber," another fan added.
"so @scooterbraun you and your client @justinbieber post BLM for days and talking about being an ally or educating y'all's selves but turn around to do this foolery very performative i'm sick of y'all," yet another fan wrote.
Justin Bieber first debuted blonde dreadlocks before the iHeartRadio Music Awards back in 2016, and immediately received a lot of backlash for it.
He then shaved his head to remove the dreadlocks…
"'Dude, are you gonna do anything with your hair or are you just gonna leave it like that, dude?' Yeah, some girl came up to me, like, 'I love you Justin, but like, that's like my least favorite of yours,'" he said at the time, referencing a fan's disapproval.
Will he get rid of the dreadlocks immediately this time around. Maybe the dude just loves the look. What do you think?
13 responses to "Justin Bieber is accused of cultural appropriation for wearing dreadlocks (again!) "
Leave a reply
You must be logged in to post a comment.