Mixed race girl notices she looks like Kamala Harris
Posted by Akila, 11 Nov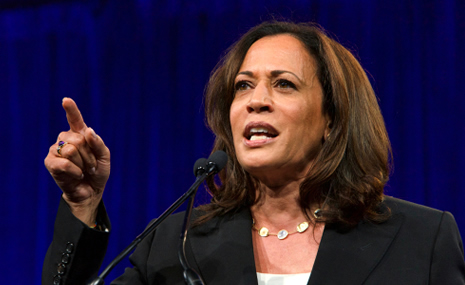 Photo credit: Sheila Fitzgerald / Shutterstock.com
They say, kids do not see race. Well, with Kamala Harris as the first mixed-race, female vice president-elect, little mixed race girls have began noticing that she 'looks' like them. Sonja Leela Parcell's 4-year-old daughter, JoLee, of Dublin, Ohio, is one such girl.
Your perfect partner could be online right now...
What are you looking for?
When Sonja Parcell recorded a video, showing and telling her daughter that Harris was going to be the first female vice president, and 'boss'  in the event that Joe Biden won the elections (before he was declared winner), what JoLee noticed was, "she looks like me" as she pointed at Harris proudly.
This was a proud moment for Parcell as she rushed to document all this. She then uploaded the video on Instagram captioned: "Kamala Haris, a woman in power, a woman of color. From the bottom of our brown-girl hearts. Thank you. Representation matters."
There are lots of interracial and blended families that now feel like they are truly represented. Parcell is Indian and her husband us white. Our female VP is also mixed-race (Indian and Jamaican descent).
One thing that has made Harris' vice presidency matter is her dual background as a woman and also as a mixed individual (person of color if you may). Today, she is representing two groups that are usually underrepresented because of stereotypes. Her being in office should break these stereotypical barriers.
Clearly, Harris is going to be a strong role model to most girls of color, whatever stage in life they are.
7 responses to "Mixed race girl notices she looks like Kamala Harris"
Leave a reply
You must be logged in to post a comment.