"Please forgive me" - Kanye West issues public apology to Kim Kardashian
Posted by Akila, 28 Jul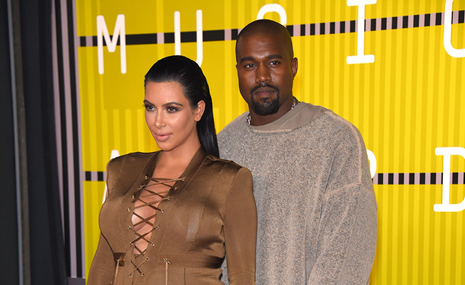 Photo credit: DFree / Shutterstock.com
Kanye West has issued a public apology to wife Kim Kardashian for discussing their private life in public.
Your perfect partner could be online right now...
What are you looking for?
He made the apology just hours after his good friend Justin Bieber visited him at his ranch – known as Yeezy Campus – in Wyoming.
The 43-year-old rapper and fashion designer took to Twitter to apologize to Kim for revealing intimate details about their life – including how they had discussed aborting daughter North West – during an explosive rant at his South Carolina presidential campaign rally.
"I would like to apologize to my wife Kim for going public with something that was a private matter," he wrote on Twitter.
"I did not cover her like she has covered me. To Kim I want to say I know I hurt you. Please forgive me. Thank you for always being there for me."
Although he didn't address it in his public apology, we wonder if he is also apologizing for claiming that he had been trying to divorce Kim for a while…
He also previously attacked both Kim and his mother-in-law Kris Jenner on social media, claiming that they tried to lock him up.
Last week, an insider claimed that Kanye had threatened to reveal even more intimate Kardashian family secrets if they staged an intervention or tried to hospitalize him.
"Kanye is very unwell and everyone's very worried for him," a source reportedly told British tabloid, The Sun.
"He's acting extremely paranoid and seems convinced Kim and Kris are 'out to get him'.
"He's told Kim that if the Kardashian family try and stage an intervention, he'll livestream it on Twitter and 'show the world the truth'.
"He's warned Kim that he knows the family 'secrets' and will put them all out there. There's a lot that isn't on the reality show – feuds, secret celebrity hook-ups, surgery, financial deals and rows within the family."
The latest news regarding Kanye West is that he was spotted leaving a hospital in Wyoming, which he reportedly visited to seek help for anxiety. According to TMZ, he only stayed for ten minutes…
1 responses to ""Please forgive me" - Kanye West issues public apology to Kim Kardashian "
Leave a reply
You must be logged in to post a comment.