"There are Indian nerds" - Mindy Kaling responds to backlash over Scooby-Doo's Velma role
Posted by Ando, 26 Jul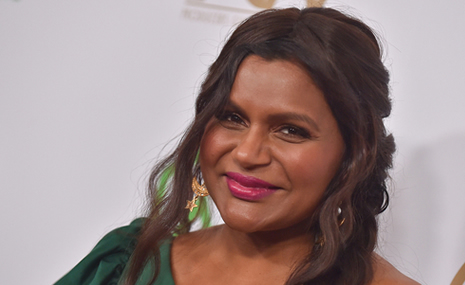 Photo credit: DFree / Shutterstock.com
Mindy Kaling has issued the perfect response to the backlash surrounding her role as Velma in the latest Scooby-Doo spin-off.
Find your soulmate on TemptAsian










The 42-year-old actress has received quite a bit of backlash since it was announced that she would be voicing the role of Velma Dinkley on the new HBO Max Scooby-Doo animated series entitled Velma, and that the character would be of South Asian descent.
Mindy Kaling will also be producing the animated series, and has admitted that she doesn't understand why Velma's race has been met with such controversy…
When the project was first announced, it received lots of positive feedback. However, when it was revealed that the show would be going in a different direction to the original Scooby-Doo – i.e. that it would be an adult animated series and Velma would actually be of South Asian descent – some people's opinions rapidly changed…
"When it was announced that I was going to do the voice of Velma, people were very supportive and happy on Twitter. So I felt great because these are really intense fans – cartoon, comic book fans," the mom-of-two said when she appeared on Late Night With Seth Meyers.
However, the 'Never Have I Ever' co-creator noted that people's opinions rapidly changed once they found out that Velma would be reimagined...
"People were not happy," Mindy Kaling added. "There was a lot of, 'So, not Velma?' Those kinds of tweets.
"First of all, I didn't know that she elicited such strong reactions in either direction.
"She's such a great character, she's so smart and I just couldn't understand how people couldn't imagine a really smart, nerdy girl with terrible eyesight who loved to solve mysteries, could not be Indian.
"There are Indian nerds."
The actress and producer went on to confirm that even though there is some criticism, she is choosing to look at the bigger picture, as only "a small percentage of people" have actually reacted negatively…
"It made me think, 'OK, we've got to be really careful with this character,' which we will be because we love her and she's going to have great adventures," she concluded.
We love Mindy's response, and can't wait to see her new take on the beloved character!
7 responses to ""There are Indian nerds" - Mindy Kaling responds to backlash over Scooby-Doo's Velma role "
Leave a reply
You must be logged in to post a comment.