When it comes to online dating, more isn't always better
Posted by Juan, 11 Mar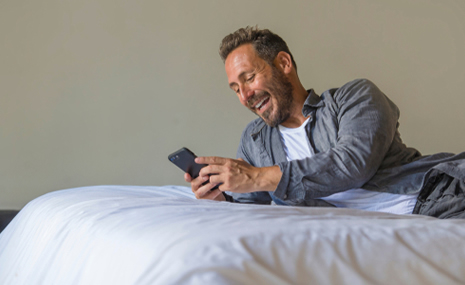 They say less is more. That you are better off relying on quality than quantity. These phrases apply to so many areas in our lives, and online dating is not an exception.
Find your soulmate on TemptAsian










One of the things that technology, smartphones, and the acceptance of online dating have come up with is an explosion of online dating apps and websites. So we gotta hand it to online dating and the ability to provide singles from all over the world access to a vast stream of potential partners – some of whom they would never have crossed paths with otherwise.
Today, you don't have to choose from that handful of singles you always see at your local pub or work. Instead, you have more once-unimaginable options. The dream of dating an ideal mate can now more than ever become a reality.
With this many choices, are our dating lives getting better, or are too many options standing in the way of making the right choices when searching for a relationship?
How many websites should one use?
Bombarded with such a myriad of online dating platforms, for instance, with niches geared to farmers to the more popular ones that accommodate everyone's interests, we find ourselves using more than one site simultaneously.
A lot of people encourage online daters to do this. So the question is: What number is the magical one? Well, I will throw in another question. Are you on 10 poorly-managed apps that are just a touch-and-go affair, or are you on one that you are proactively making use of?
With the number of niche-based dating sites, I am not going to deny that each app comes with its own set of rather unique potential matches. If you choose to be on many of them because you were blessed with several hobbies and interests, keeping track of what's going on in all those sites can become a challenge.
Imagine a situation where you get a message from someone on one of the sites and maybe decide to reply later. Because you are on numerous sites, the chances of forgetting from which site the message was sent are pretty high. So, you end up wasting so much time having to log in to those '10' sites you are on trying to find that one promising message to reply to. Exhausting, don't you agree? Then there are some sites that a time-sensitive. So, 24 hours can cost you the opportunity of connecting with the one!
If asked, I would definitely be biased and say one and even go further and suggest this site. But just to be objective, 2 won't hurt. Make it a point to take a few minutes of your time every day on both sites to check out new members and messages.
How many profiles should you be checking out?
Some argue that having a high number of choices and options when selecting a partner makes people choose hastily or ignore someone who would otherwise have been the perfect mate because of the mentality that someone better is just a profile away.
That is why on the site, we let you filter your search so that you can focus your attention on a smaller set of profiles based on the search filters applied. A smaller set of profiles based on what you are looking for in a potential mate will be less mentally taxing when making a decision. So, if you are looking for a serious relationship, try not to exceed 9 profiles a day. The fewer they are, the more attention you pay to every detail.
Parting shot
What makes people sign up on numerous sites is the fear of missing out on quality mates. So let me let you in on a secret. There is every type of person on all those sites that you want to sign up on. So, in reality, it really doesn't matter which dating platform you choose. What you need to be focusing on is how to use whichever platform you are on efficiently.
Even with the number of responsibilities on our plates, if you want success online, even 15 minutes a day on a site can be sufficient enough to change your single status. It's all about what you do in those 15 minutes. Success online doesn't come because you had the whole day going through a high number of options you have at your disposal. Success is all about the quality of connections.
Responses to "When it comes to online dating, more isn't always better"
Be the first to leave a comment
You must be logged in to post a comment.