"I'm super happy" - Jennifer Lopez confirms that she's "never been better" amid Ben Affleck romance
Posted by Juan, 07 Jul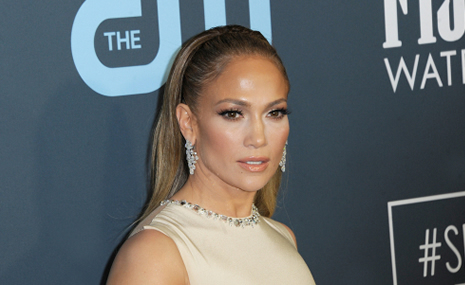 Photo credit: Tinseltown / Shutterstock.com
There's no more speculation as far as Jennifer Lopez's rumored romance with Ben Affleck is concerned, as the 51-year-old star is not holding back when it comes to gushing about her new life with her 48-year-old ex-fiancé.
Your perfect partner could be online right now...
What are you looking for?
"I'm super happy," Jennifer Lopez told Apple Music's Zane Lowe.
Her comment wasn't exactly a direct reference to her and Ben Affleck reportedly rekindling their romance, as she didn't mention his name, but it's pretty obvious that he has a huge part to play in her happiness!
Although the interview with Zane Lowe was set up in order to promote her latest single, Cambia El Paso (Change the Step), even Jennifer Lopez knew that the music wasn't the only thing that her fans wanted her to discuss...
"I know people are always wondering, 'How are you?' 'What's going on?' 'Are you OK?' This is it. I've never been better," she confirmed, before adding that it is her aforementioned happiness that inspired her to get back into the studio and record the new music…
"When I feel really good, I really feel like I do my best music," she said.
"And so I got back from the Dominican Republic and I immediately had notified everybody that I know and like, I want to get in the studio."
Jennifer Lopez didn't necessarily spell it out, but the pictures of her and Ben Affleck which have been doing the rounds over the past few weeks definitely speak louder than words…
"I want my people who care about me, because I care about them so much, to know that I've really gotten to a place in my life where I'm great on my own," she continued.
"And I think once you get to that place, then amazing things happen to you that you never imagine in your life happening again. And so that is where I'm at.
"I love all the love that's coming my way right now and all of the good wishes.
"And I just want everybody to know that it's the best time. It's the best time of my life."
We're glad to see J-Lo so happy!
1 responses to ""I'm super happy" - Jennifer Lopez confirms that she's "never been better" amid Ben Affleck romance "
Leave a reply
You must be logged in to post a comment.