24-Year-Old Man Wants Advice on Dating Older Black Women
Posted by Christelyn, 22 Apr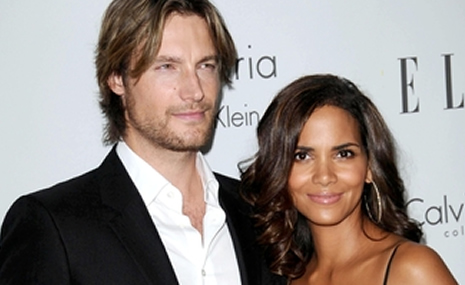 Photo Credit: s_bukley / Shutterstock.com
Got this note recently…
Your perfect partner could be online right now...
What are you looking for?
Hello Christelyn!

I just wanted to thank you for the Youtube videos that you make. You are so clear and wise about the matters of interracial dating. It's more about being human than about being black or white, as it should be in my opinion. Before I dated with a black girl I didn't know how it could ever lead to so many racist and hateful responses from other people. Still I can't really fathom why some people are so concerned about the race thing. When I came upon all the interracial dating videos on Youtube I realized this still is a big, big issue for a lot of people. It's shocking to see how much racism is still alive these days. On the other hand it's very nice to see how a lot of people can look past the irrelevance of race in love.

I had a question and I hope you can sort of help me out with it...I seem to be hugely attracted to black women of older age. The age of 30-50, as I am still 24 years old. The black girls I dated were around my age. Now I was wondering if there are any essential differences between younger and older black women. Do you think they might be openminded about a younger white guy, or do you think it will be somewhat of a taboo?

It might be a little different in The US (I live in The Netherlands), but maybe you can help me out!

~Nick
Nick!! So glad you followed me from You Tube to the blog, and I have a lot to say about this!
First, kudos to you for going beyond racial and age barriers to look for the lady of your dreams. I like when I get notes from men who like to do their research–it shows that you're keen on learning enough about the object of your affection in hopes (I'm sure) that you'll be a good boyfriend. That right there give you like, five cool points.
Your question is an interesting one for a variety of reasons because with a healthy lifestyle and fancy wrinkle cream, it's hard to know how old people are, and that's even more pronounced with black women, who tend to age quite gracefully. I'm not sure if you have a preference for older women in general, or if there's something about a well-seasoned black woman that does it for you, but I'll do my best to answer your question.
"Now I was wondering if there are any essential differences between younger and older black women."
Yes there are some essential differences, and I'll list a few:
–Older black women are going to lean less toward the drama. Chances are a 40-year-old woman isn't going to show up at your house at midnight demanding you unlock your phone because she thinks you're texting her best friend.
–She will be wise in the ways of the world, and the ways of love. She'll know what she wants and how she wants it, and she won't be afraid to tell you.
–There's a good chance that she has children. Just something to keep in mind, because if her son is 17 and you're 24, you might be torn between playing video games with him or going wine tasting with your lady.
–You'll know where you stand. Older women play a lot fewer games–they've been there and done that and have the t-shirt buried in the back of their closet.
"Do you think they might be open-minded about a younger white guy, or do you think it will be somewhat of a taboo?"
In a word, Hell-to-the-yeah there will be black women willing to play with you, her, I mean, date you. The trouble you may run into is how to convince her to take you seriously. Remember, she's been 25, 26, 27, and so on, so she knows the journey you're on and she might be a little doubtful about whether or not you're in it until she's wearing Depends. And if you're looking for something long-term and you would like children, I'd stay on the younger end of your age criteria, especially if your girlfriend is over 35 with no prior children.
One thing I do have to address is that black women of previous generations may have a bit more hangups about interracial dating than the fresh crop of black women. So dating you might be a double taboo for them. But if you're really into her, you'll have to be persistent and you might need to jump through a few hoops to convince her you're serious.
10 responses to "24-Year-Old Man Wants Advice on Dating Older Black Women"
Leave a reply
You must be logged in to post a comment.