From Future "Cat Lady" to Happy Wife
Posted by Leticia, 03 Nov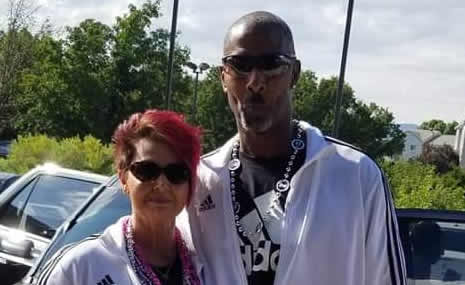 When it came to finding Mr. Right, Micha was at a loss. "I was about to become the next cat lady," she laughs. As for Tony, the man she met on our site, his confidence wasn't brimming over, either. "Ehhhh," he says when asked how optimistic he was that he'd meet someone special online.
Micha says it was her "busy lifestyle" that motivated her to sign up on our site and post a profile. We weren't the first online personals provider to get her business. "It was not my first site, but it was my FINAL site," laughs Micha.
Find your soulmate on TemptAsian










Tony joined on the advice of someone he cares about. "It was my kids' suggestion [to sign up]," he says. "This was not my first online dating experience either," he notes.
Less than a month into his membership, Tony reached out to Micha with a Flirt. "The picture of her looking up to the heavens" caught his eye, Tony tells us. She was "very similar" to what he saw as his type. And why did Micha respond to Tony? "The profile, distance and picture," she answers. "He flirted with me.... That's all it took!"
Given that their circumstances aligned so conveniently, they began communicating. That went well, and a "gut feeling" told Micha to meet Tony for a date. "It was just time," he adds.
The singles met up for a bite at Cheesecake Factory. "We had a late lunch and just talked," explains Micha. Her first thought upon meeting Tony that day was pretty emphatic, she says. "He is THE ONE!" Tony remembers thinking, "Pictures don't do her justice."
Their first date was a big success. "It just felt natural," observes Tony. Micha says she was surprised by how easy it was to connect. "We just clicked," she says. Driving home afterwards, she was pretty certain she'd met her match. Tony says that by their first kiss he was convinced of that. After spending such a great evening together, both singles were 100% certain they would go out again.
Asked what their profiles didn't prepare each other for, Micha says "his patience and kindness" stands out as something she didn't immediately know about "Tarheel48" (Tony's username). Tony tells us that Micha's sense of humor didn't really translate in her profile.
The couple was celebrating Micha's birthday at Shanahan's Steakhouse when Tony popped the question. Micha says that it was "totally unexpected," but the happiest of surprises. "I am complete," she says of what her fiancé brings to her life. "It's as if two lost souls found each other," adds Tony.
In terms of advice, here's what Micha has to say. "Go with your gut," she tells singles. "Don't set your expectations ridiculously high, but never settle... And be honest from day one!" To build on that, Tony points out that "a lot of profiles I read were farfetched... Be true to you, and be real."
These two have a real chance at happiness. And so do you!
2 responses to "From Future "Cat Lady" to Happy Wife"
Leave a reply
You must be logged in to post a comment.