She Found Love under a Hard Shell
Posted by Leticia, 06 Jul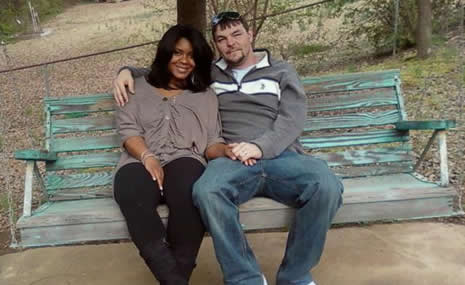 Tim traveled a lot for work and thought online dating was a good way to meet people.  Between school and working long hours, Joy had to be judicious in how she used her free time.  "It was easier to meet and screen people online versus meeting people in passing," she says.
It was Joy's lovely smile that Tim noticed first.  Intrigued, he sent Joy an email. When she had a moment, she took a look at his profile.  First he passed the all-important picture test—she liked what she saw—and then what he wrote was just as appealing.  As they started talking, Tim could tell that Joy was down-to-earth and well grounded.
Find your soulmate on TemptAsian










Joy appreciated Tim's classy approach to courtship.  "He never said or asked anything inappropriate," she says.  "Conversations were clean and sweet."
Due to Tim's demanding schedule, those initial conversations were brief but honest and to the point.  When they met in person, nothing derailed the love train.  In fact, it only picked up steam.  "I thought she was awesome," Tim recalls.  "I was very pleased."
Joy was impressed with her date as well.  "I thought he was sweet and had the cutest dimples," she says.  "His shell was definitely hard, but I was glad he softened it up for me!"
Asked what makes Joy so special to him, Tim has quite the list.  "Her personality, her kindness, morals.  She's sophisticated, intelligent and she has goals."
Joy is quick to chime in with a glowing assessment of her man.  "He's like no one I've ever met in my life," she says.  "He knows what I want before I ask for it.  He's not too proud to apologize.  And the man can do anything; there's not too much he can't fix!  He's giving of himself and all that he has."
With feelings like that, what are you going to do?  Get married, that's what!  Tim and Joy are now husband and wife, with plans to start a family.  We're certainly pulling for them.
182 responses to "She Found Love under a Hard Shell"
Leave a reply
You must be logged in to post a comment.