Giggly as a Schoolgirl
Posted by Leticia, 03 Jan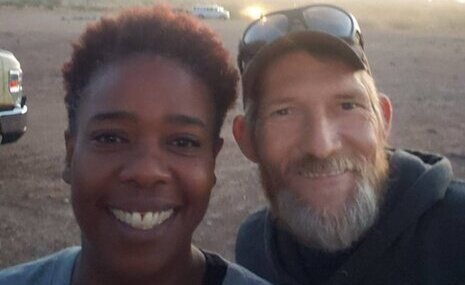 The moment Daniel saw the profile of "SexyTina71" on our site, he sprang into action. "He reached out to me first via email," Tina tells us. "Though I can't remember what was said in the email something must have caught my eye, because I responded!"
The successes of others are what inspired Tina to try our service. "I've had a few friends who have had some luck with online dating," she reveals. "But I wasn't confident that I would find love, online or offline!"
Find your soulmate on TemptAsian










About nine months after posting her profile with that provocative handle, Tina got the email from Daniel. Reading what he wrote, Tina was tickled by Daniel's sense of humor. They began a correspondence and hit it off from there.
Tina says that "intuition" prompted her to accept Daniel's invitation to go on a date. It was the right call. "We went to a restaurant/bar and ended up talking for three hours," she reports. Her first thought when they met in person was, "He has a kind face!" Tina adds that she was really surprised by "all of the things we had in common."
With the first date going so swimmingly, Tina was "1000% sure" she needed to see this guy again. And she would. Something she really digs about Daniel is "just how goofy he truly is!" He doesn't fit the parameters of what Tina thought was her "type" until now. "He's not like anyone I've met before," she says, considering this a good thing.
The main stumbling block these two had to get past was, well, the past. Tina notes that, "Our own insecurities and mistrust" conspired against the couple at first. However, these were minor snags that didn't stop them from getting to know each other better. Tina will never forget the moment she realized Daniel might even be "the One" for her. "After our first kiss," she recalls. "He sent me a text saying it made him feel all tingly inside. No one had ever told me that before, and I thought it was cute!"
Tina's new relationship has been beneficial to her mental and emotional health. "I'm so much happier!" she explains. "Now I believe in miracles and love, haha!"
Asked for words of wisdom for those still waiting for that special someone to come along, Tina counsels singles to keep your hopes for love alive, no matter how many years you've been waiting. "Be patient," she advises. "I'm almost 50 years old, and look at me – giggly and acting like a schoolgirl!"
Daniel finally weighs in with a bit of encouragement for everyone. "Don't give up!"
1 responses to "Giggly as a Schoolgirl"
Leave a reply
You must be logged in to post a comment.