She wore a yellow trench coat…
Posted by Leticia, 02 Feb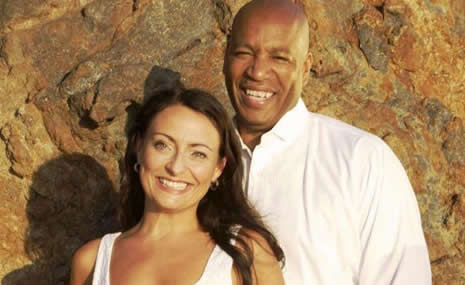 Before they met, both David and Tanja knew they were more selective than some about what they required in a romantic partner. "We both tell friends and family that had we not found each other, we probably would never have married," David says. "We both felt strongly that who we were looking for was pretty rare."
Your perfect partner could be online right now...
What are you looking for?
Perhaps that clear sense of what they wanted was what made these two people pursue a relationship when most would have ruled it out. David and Tanja were about as far apart geographically as two human beings can be - when they met on our site, almost 6000 miles separated them. "We sent a great deal of time getting to know each other from long distance," David says. "I was in Phoenix and Tania was in Duisburg, Germany."
What first caught David's eye was Tanja's profile photo, in which she wore a stylish yellow mid-length trench-coat. "I fell in love with her long brown hair and cool, independent personality," David confesses.
The couple have now been married for more than a year. "We're living the lives we wanted," David says. "We highly recommend this site for finding your life partner. It makes the search considerably more efficient when you match wants and needs!"
114 responses to "She wore a yellow trench coat…"
Leave a reply
You must be logged in to post a comment.