How to wrestle with failure without succumbing to its impact
Posted by Jordan, 15 Nov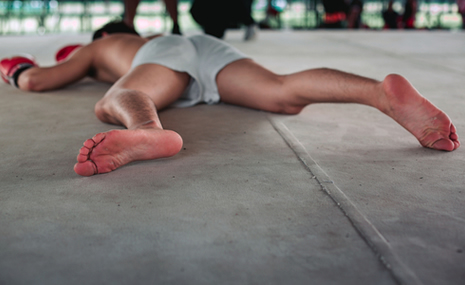 There is a lot of abundance these days. However even with the highest ever rates of longevity, wealth, and education, we still have the highest ever rates of anxiety, depression, and suicide. The problem with this unbridled prosperity, it seems, is that we're losing the skills for handling bumps in the road. We're becoming less resilient.
Find your soulmate on TemptAsian










In this episode we talk to author Neil Pasricha, who delves into this phenomenon in his latest book, "You Are Awesome: How to Navigate Change, Wrestle with Failure, and Live an Intentional Life". Here, he goes over practical strategies for growing our capacity to withstand failure, strengthening our inner resolve, and building up calluses of resilience to catch life's curveballs without succumbing to their impact. Listen, learn, and enjoy!
Jordan Harbinger is a Wall Street lawyer turned Social Dynamics expert and coach. For 11 years, he hosted The Art of Charm Podcast - regularly in the iTunes top 50 and downloaded over four million times a month. Now Jordan interviews the world's top performers - from legendary musicians to intelligence operatives, iconoclastic writers to visionary change-makers at The Jordan Harbinger Show, consistently holding in the iTunes top 100 after just a few weeks. You can also interact with Jordan on Facebook or Instagram.
Responses to "How to wrestle with failure without succumbing to its impact"
Be the first to leave a comment
You must be logged in to post a comment.