How to Have Conversations That Matter
Posted by Jordan, 02 Nov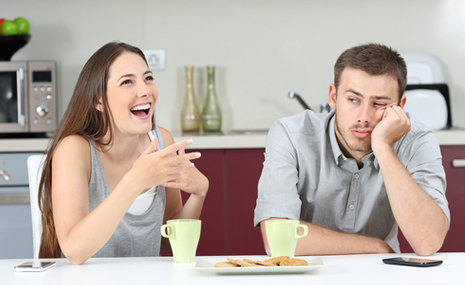 Did you know that there are ways s to correct the bad advice you've picked up about having good conversations? What about the surprising ways your smartphone affects the quality of your conversations — even if it's off.
Find your soulmate on TemptAsian










Joining us in this episode is Celeste Headlee, host of the "On Second Thought" and author of "We Need to Talk: How to Have Conversations That Matter" discussing why it's naturally hard for the human brain to pay attention during conversation, and how we can better focus, listen, and engage in conversations and much more... Listen, learn and enjoy.
Jordan Harbinger is a Wall Street lawyer turned Social Dynamics expert and coach. For 11 years, he hosted The Art of Charm Podcast - regularly in the iTunes top 50 and downloaded over four million times a month. Now Jordan interviews the world's top performers - from legendary musicians to intelligence operatives, iconoclastic writers to visionary change-makers at The Jordan Harbinger Show, consistently holding in the iTunes top 100 after just a few weeks. You can also interact with Jordan on Facebook or Instagram.
Responses to "How to Have Conversations That Matter"
Be the first to leave a comment
You must be logged in to post a comment.